Hayward is the county seat of Sawyer County which is located in the northwest corner of Wisconsin about 70 miles south of Lake Superior.  Sawyer County was formed in 1883 from parts of Chippewa and Ashland counties. The city of Hayward is surrounded by the Town of Hayward.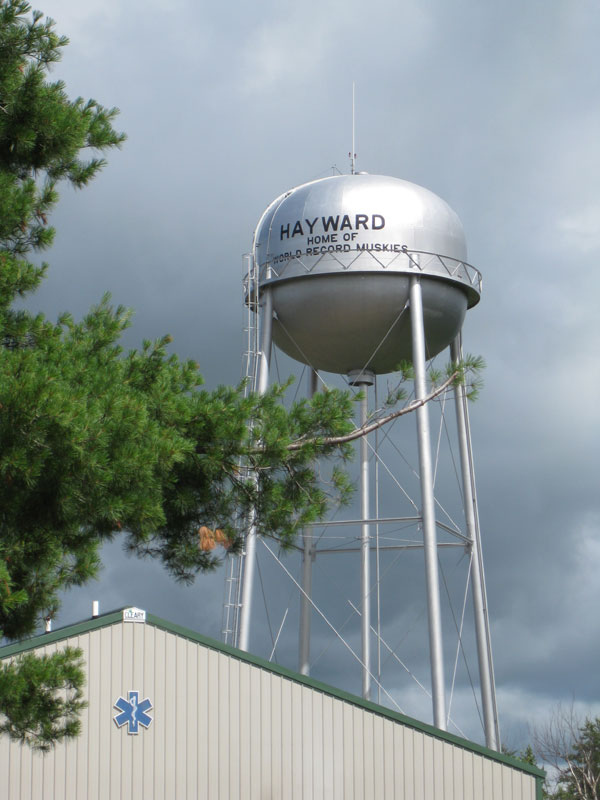 Hayward was "named for Anthony Judson Hayward". He was a lumberman from Eau Claire who located a site and built a sawmill which the town grew around. Anthony Hayward came to the Hayward area in the winter of 1878 over snow & ice.  He realized that the location on the Namekagon River would make it an excellent place for the gathering and processing of the logs that would be cut in the local woods. The "Big Mill" was located close to the dam with the holding area for logs being where Lumberjack Bowl is now located.  The "Big Mill" burned down in 1922 and was not rebuilt due to that fact that most of the trees had been cut down by that time.  There were many thousand board feet cut at the mill and shipped on the railroad line that went through the city years ago. The City of Hayward was formally organized in 1883.
For more information on the history of the City of Hayward and Sawyer County, visit the Sawyer County Historical Society Website.